Rieslings, one of the oldest but least understood styles of white wine, is seeing a resurgence in popularity of late, with good reason.

Depending upon the bottle you choose you might find flavours of crisp lemon, lime, rocky minerality, apple, and pear, or perhaps sweeter hints of honey, pineapple, apricot, and nectar.

In our Complete Guide to Rieslings, we went through the origins of this grape type, some of the flavours commonly found in bottles of this style, where they're prominently produced, and how they can best be matched with food.

For those who want to see what these wines have to offer, we've put together this quick guide to the best bottles to buy for under $30.

Keep checking our White Wine Products Page page to see our tasting notes on many other bottles from both this variety of grape and a host of other types of white wines.

Please note that all of the prices displayed are in Australian Dollar amounts and are guides only so variances can occur between retailers.
Bottle One: Jim Barry Watervale Riesling ($20*)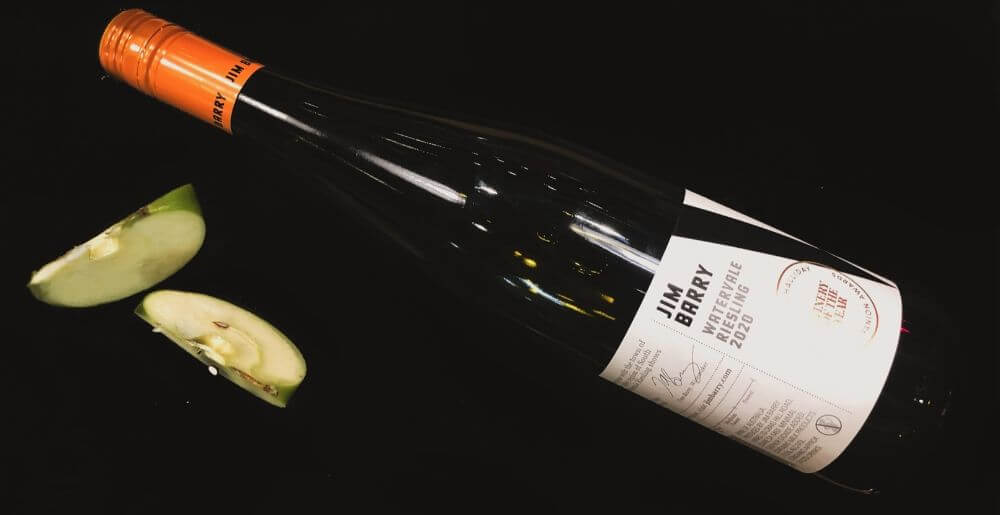 One of the most reputable brands in the business, Jim Barry Wines produces an amazing selection of red and white wines from their base in Clare Valley, South Australia.

Though famous for producing several bottles of award-winning riesling, we've chosen to single out their enduringly popular Jim Barry Watervale Riesling as we've time and again found it to be one of the most satisfying bottles of dry riesling to buy for under $30.

As mentioned previously, this riesling is distinctly dry in its taste, with strong flavours of citrus and crisp, fresh apple making its way through in a wine that has a nice amount of refreshing acidity.

Do yourself a favour and pair this wine with almost any kind of light pork, poultry, or seafood dish or on its own when relaxing in the sun.
Bottle Two: Giesen Marlborough Riesling ($16*)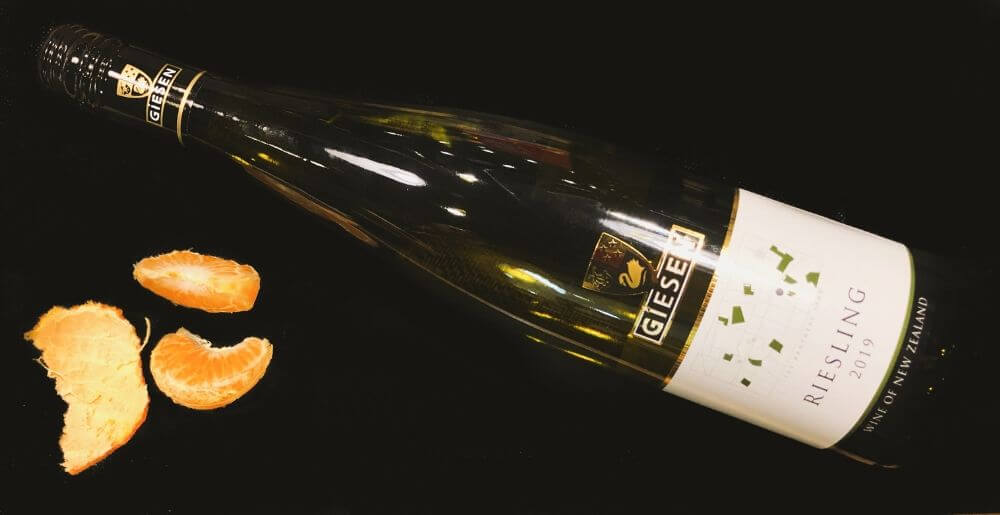 One of the biggest family-owned wineries from Marlborough, New Zealand, Giesen likely doesn't need any further introduction.

Whilst the winery, and the region that they're from, is world-renowned for producing some of the best examples of sauvignon blanc available, we think it's important to draw attention to the excellent bottles of top riesling for under $30 coming out of New Zealand.

Their bottle of Giesen Estate Series Riesling is one of our most recommended bottles of medium-sweet style riesling. With lovely flavours of soft citrus, sweet mandarin, and exotic spice, this sweet-finishing riesling would be perfectly paired with a serving of spicy Asian stir-fry.
Bottle Three: Pewsey Vale Eden Valley Riesling ($24*)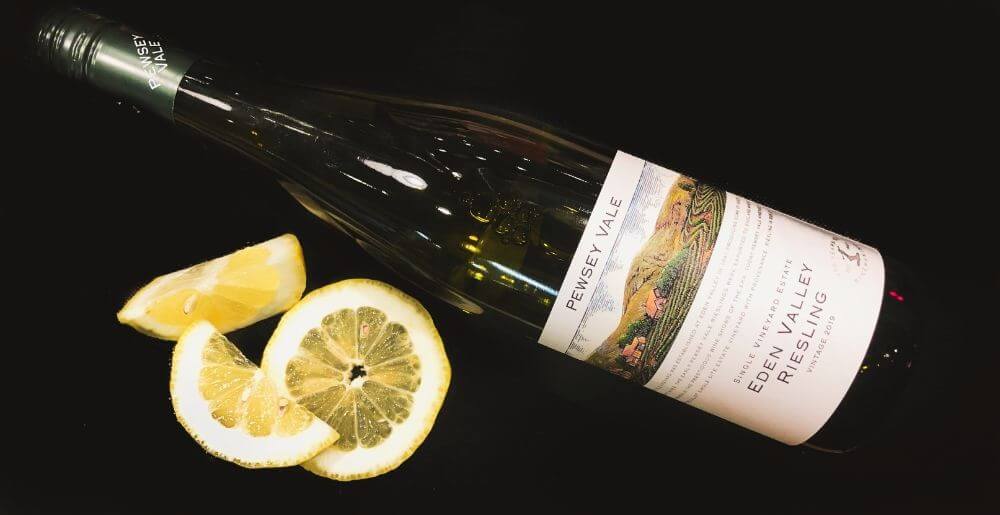 Another well-known South Australian winery, Pewsey Vale is a unique feature on this list as they are the only brand mentioned here that focuses solely on the production of riesling wines.

Based in Eden Valley, the Pewsey Vale vineyards sit higher above sea-level than many of those found in the nearby world-famous Barossa Valley wine-producing region, allowing for the production of wines with a stronger cooler climate character.

Their flagship range includes another one of our top recommended bottles of dry riesling for under $30 as it possesses incredibly refreshing levels of acidity and flavours of citrus and a distinct mineral-like finish.

For those after a sweeter bottle of riesling, however, make sure to consider their bottle of 2019 Pewsey Vale Prima Riesling, which is an award-winning bottle from their selection.
Bottle Four: Dopff Au Moulin Riesling ($23*)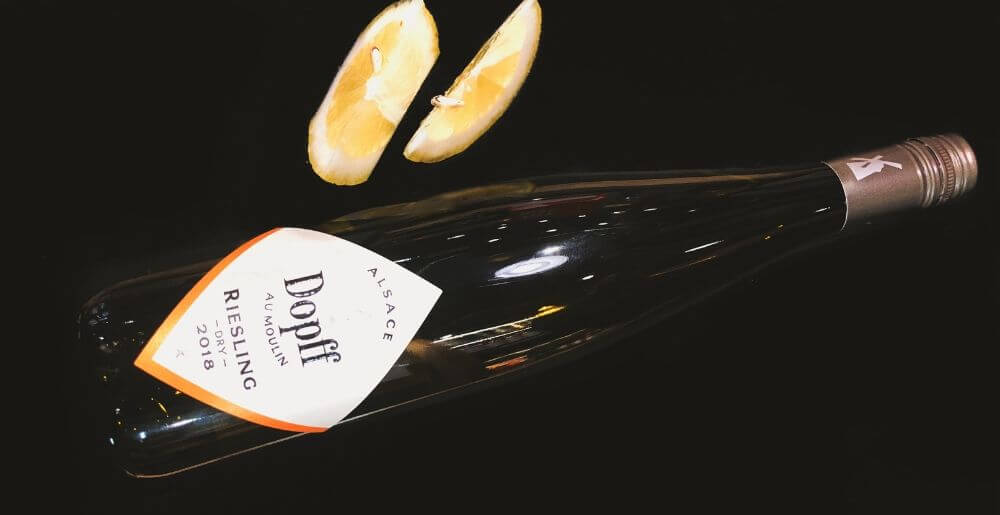 The Alsace region in Eastern France produces some of the best examples of dry riesling globally, with the area being comprehensively explored in both our Complete Guide to Rieslings and Complete Guide to Pinot Gris & Pinot Grigio.

Although there are many bottles that we could mention in this list from the Alsace region, we've chosen to mention one in particular, produced by the family-owned winery Dopff Au Moulin.

A premier example of dry riesling, this wine has intense flavours of crisp, refreshing citrus and rocky minerality, with it possessing a wonderful amount of riesling-famous acidity.

For those looking to get something a bit more unique, be sure to consider the bottle of gewürztraminer by Dopff Au Moulin, which is somewhat sweet in its taste, with ripe flavours of lychee and tropical fruit.