This article was originally published here and was reshared with permission.

2020 was an annus horribilis for the UK pub sector, with beer sales falling by 56% to their lowest levels since the 1920s.

The sector has faced some of the toughest and longest-lasting restrictions during the coronavirus pandemic and they look set to continue well into the spring.

But what lies ahead for pubs across the UK over the coming year?

Can we expect UK pubs to make a full recovery, or will the damage the industry has sustained prove to be too much for many to overcome?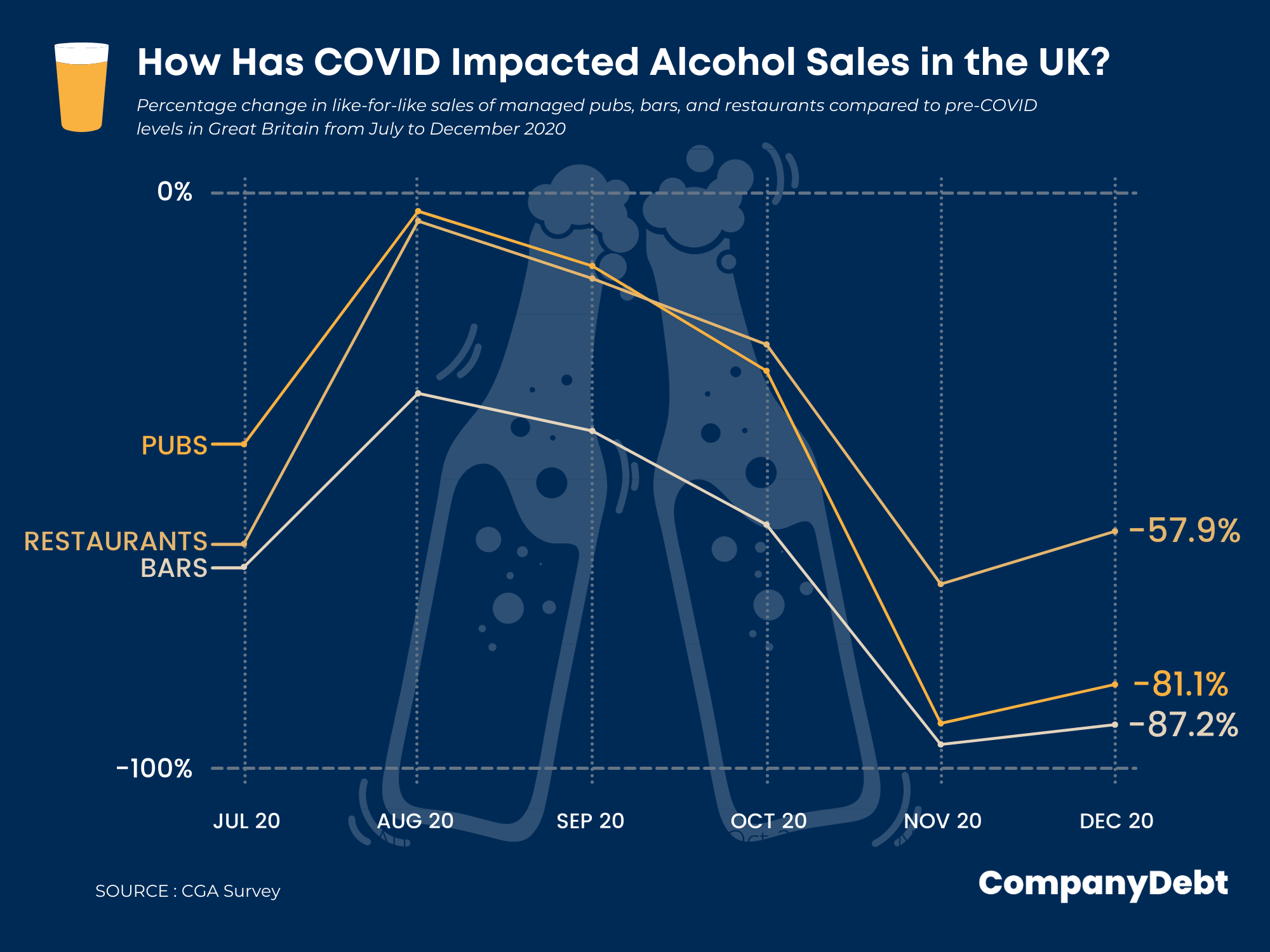 Pub Sales Plummet at the End of 2020
Although sales remained suppressed following the reopening of pubs in July 2020, the industry showed signs of making a rapid recovery, fuelled by the Eat Out to Help Out scheme.

Like-for-like sales of pubs and restaurants were down by just 9.4% in August 2020 when compared with the same month in 2019.

That recovery slowed again in September 2020 when the Eat Out to Help Out scheme came to an end, with sales in pubs down by 17.7% on 2019 levels.

Unfortunately, the summer recovery proved to be short-lived, as an increase in restrictions in October and a pre-Christmas lockdown in November saw sales in pubs and bars plummet.

By October 2020, there were 33.6% fewer like-for-like sales in pubs than there had been in 2019. That fell further in November, with an 87% reduction in sales, before recovering slightly in December to 81.1%.
87 Million Pints of Beer Have Been Wasted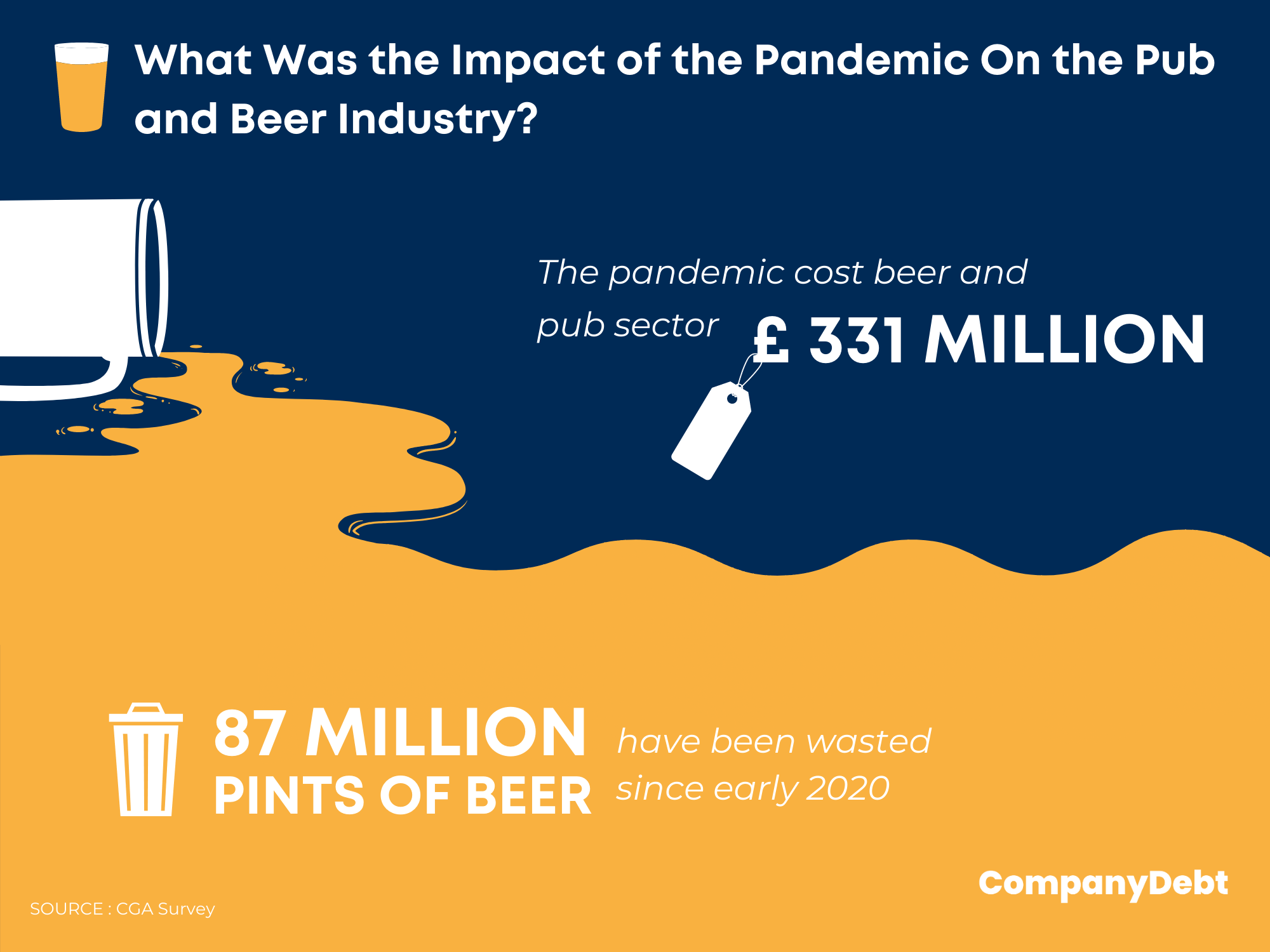 With pub sales falling, it's not surprising that millions of pints of beer have been poured away. Since the introduction of restrictions in March last year, 87 million pints of beer have been wasted.

The figures, revealed by the British Beer and Pub Association (BBPA), reveal the stark impact the coronavirus restrictions have had on the sector across the UK.

With the average pint costing £3.81, pubs have lost a total of £331 million worth of beer due to successive lockdowns and regional restrictions.

That is revenue that would not only have supported the pubs themselves but also the hundreds of thousands of people who work in them.

With a Budget approaching in March, the BBPA is urging the government to extend the Business Rates holiday and the VAT cut for hospitality businesses.

It also wants to see a reduction in beer duty when the pubs finally reopen to help to kick-start the recovery.
Only a Third of People Feel Comfortable Eating Inside
Perhaps not surprisingly, given the risks associated with sharing the same indoor space, the data shows that some customers remain reluctant to eat indoors at a pub or a restaurant.

During the regional restrictions in October 2020, just 8% of those living in a lockdown area said they would feel 'very comfortable' eating in a pub or restaurant, compared with 10% of those not living in a local lockdown area.

However, approximately one-third of UK respondents said they would feel 'comfortable' dining indoors at a pub or restaurant, irrespective of the lockdown status of the area they live in.

The proportion of respondents who said they would be 'uncomfortable' was lower, with only one-quarter expressing discomfort at the prospect of eating inside.

With food sales on the up in UK pubs over the last few years, that willingness of people to eat indoors, even when infection rates are far higher than they are now, could be a positive sign once the pubs reopen.
The Economy is Ready to Bounce Back
Although the recovery of UK pubs has been delayed by the lengthy restriction phase-out, there are signs that they will quickly bounce back.

Andy Haldane, chief economist at the Bank of England, recently likened the UK economy to a "coiled spring".

He said that there are "enormous amounts of pent-up financial energy waiting to be released", and once the restrictions are lifted, a combination of record household savings and a desperation to catch up on missed socialising will drive the recovery.

That desperation to catch up on socialising will be good news for the UK's pubs. However, the delayed reopening of the pubs, with customers in England welcomed outdoors from 12 April and indoors from 17 May, means the sector will miss out on the lucrative Easter period.

That could have provided a welcome cash flow boost after the pubs were forced to miss out on the all-important festive season.

Once the restrictions are fully lifted, it's expected that pubs closest to national parks and the coast will rebound first, as they'll benefit from the increase in domestic tourism.

Pubs in city centres could be in the doldrums for a little longer, with delays in workers returning to offices, permanent shifts in working arrangements and a decline in international tourism continuing to dampen their performance.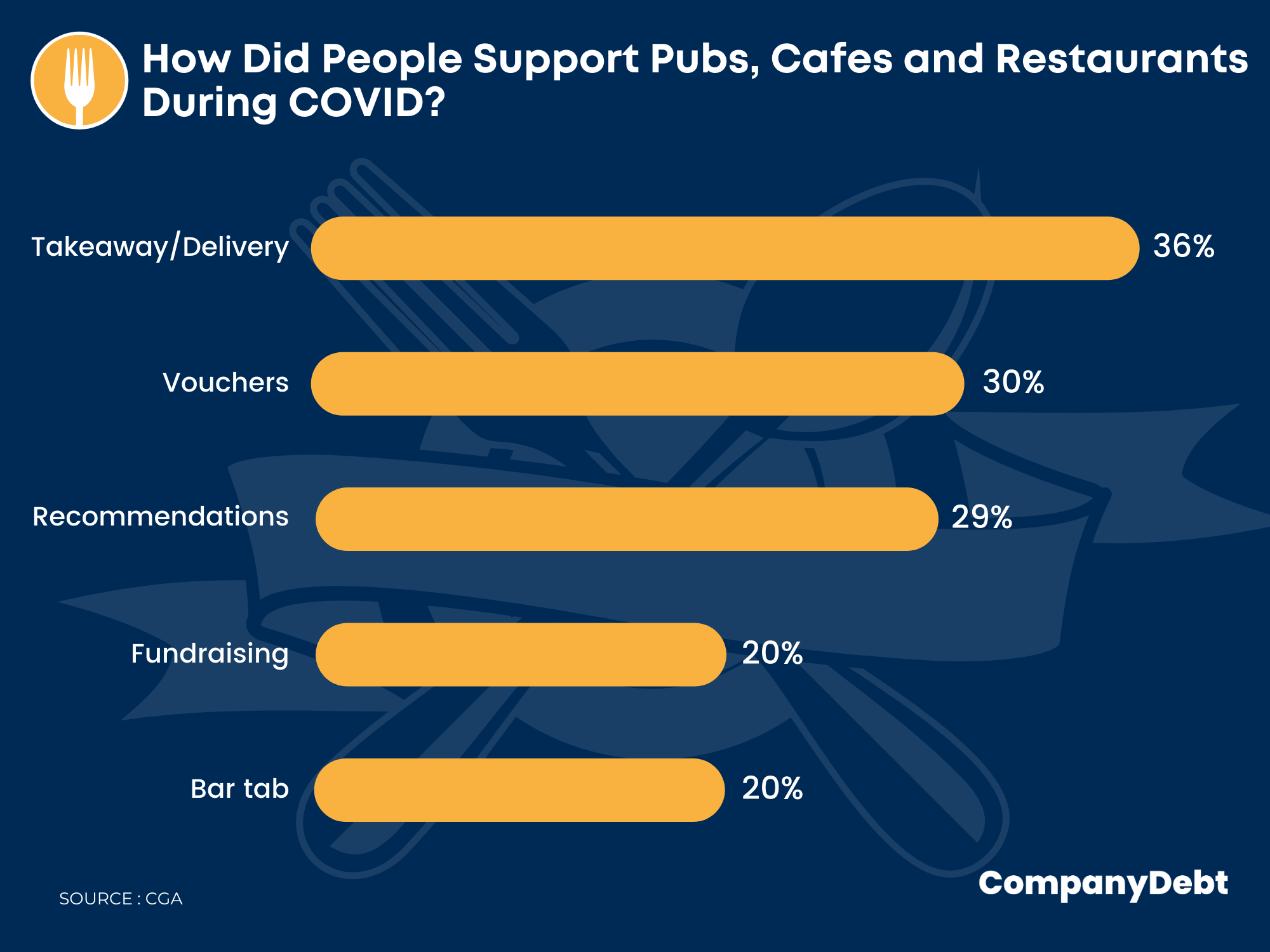 How Pubs can Reassure Customers & Reopen Safely After COVID-19?
If the sector is to bounce back, operators will have to adapt their pubs to accommodate new consumer behaviour. For example:
Tech solutions can be used: to minimise touchpoints between staff and customers during food and drink service to reduce the risk of transmission.


Offering a takeaway or delivery service: will help to increase trade when the pubs reopen and generate income from customers who are reluctant to visit the pubs in-person.


Encouraging guests to book tables: in advance will be a step that pubs can take to avoid queues and maintain social distancing.


Apps that advise customers: when toilets are engaged or vacant could help to prevent people from congregating in confined spaces.
The ultimate aim of these adaptations is to make customers feel more confident when visiting pubs during the immediate reopening.

The hope is that they will keep coming back for more and drive the recovery of the pub sector as we all adapt to the 'new normal'.
Sources
How Has Covid Impacted Alcohol Sales in the UK: https://www.cga.co.uk/2020/10/16/pub-and-restaurant-groups-suffer-sales-set-backs-in-september/

Pints of Beer Wasted: https://beerandpub.com/2021/02/05/87-million-pints-of-beer-wasted-since-pandemic-started-costing-beer-and-pub-sector-331-million/

How Did People Support Pubs, Cafes and Restaurants During COVID?: https://info.cga.co.uk/covid-19-thelockdownconsumer