Although Sydney is famous for many things, including its beaches, weather, harbour views, and ridiculously high property prices, you might not be overly familiar with the increasing number of breweries, bars, and distilleries that have opened up in the last few years.

You'd be forgiven for assuming that the combination of the notorious lockout laws and the more recent Covid-19 crisis would have all but destroyed Sydney's social scene.

Whilst many businesses have suffered and many more will sadly continue to do so, we've decided to put together a list of some of our favourite distilleries to visit in the hopes of inspiring you to get out and visit what Sydney has to offer.

Some of the names on here you might already be familiar with but we encourage everyone to revisit them if they feel safe and well enough to do so and so help support an important local Aussie business.
Distillery One: Poor Toms Gin Hall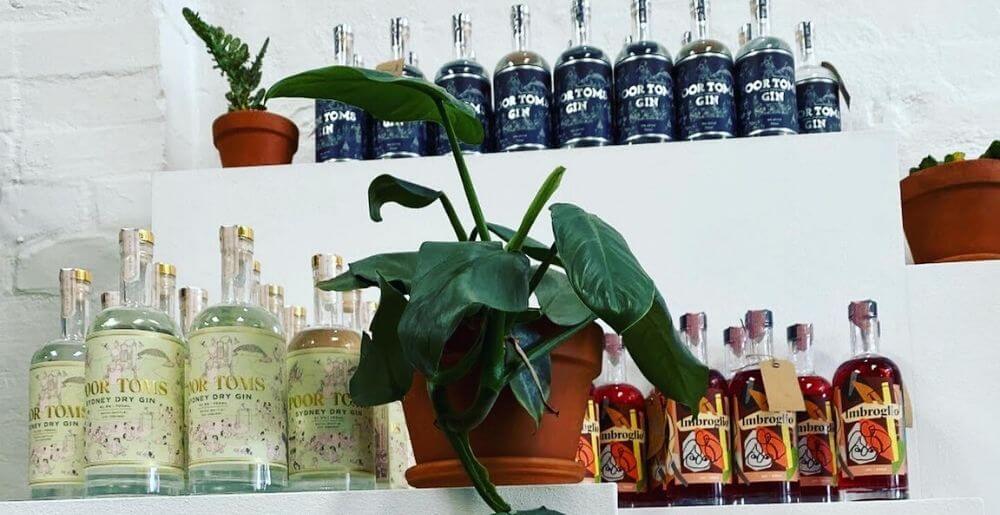 Nestled down a quiet side street in the busy inner-west Sydney suburb of Marrickville, Poor Toms Gin Hall has become a bit of staple for us when we visit the area.

They not only serve excellent gin-based cocktails but also have live music and a tiny distillery area available for viewing over the weekend, which is when they are exclusively open to the public.

For those who want to get a taste of what Poor Toms has to offer you simply have to go to any good liquor store and you will likely find a bottle of their classic Sydney Dry Gin stocked on the shelf somewhere near the top.

Our personal recommendation, however, is to try their unique bottle of Strawberry Gin, which is smooth, delicately sweet, and wonderful when mixed with a less dry style of tonic water, such as Fever Tree Mediterranean.
Distillery Two: Manly Spirits Co.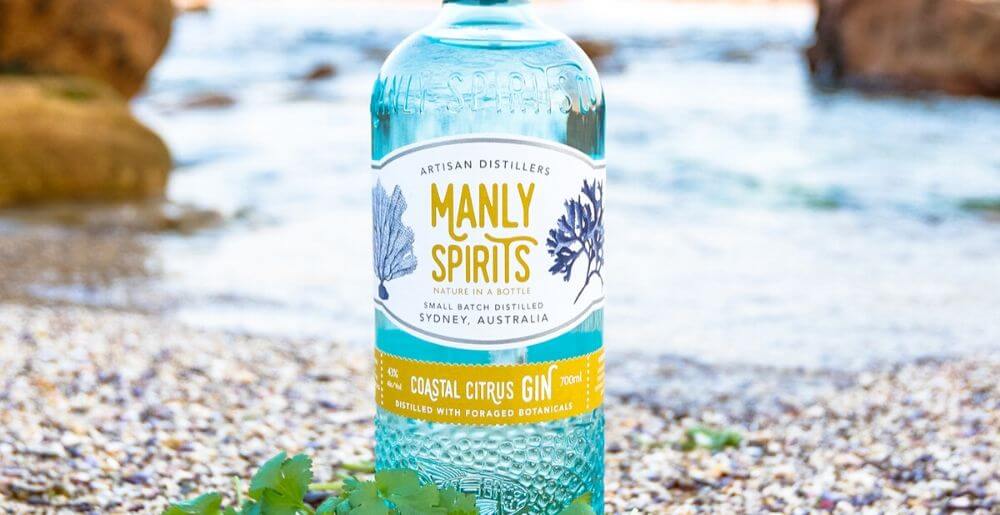 A proud addition to the Northern Sydney area, Manly Spirits Co is famous for producing some of the most instantly recognisable examples of spirits available thanks to their incredibly well-designed bottles.

A distinctly craft distillery operation, they have a growing roster of drinks that they produce, including their staple Sydney Dry Gin and their Botanical Vodka.

Luckily for us, Manly Spirits runs tours of their distillery operation where you can get backstage access to how they produce their spirits.

If a simple distillery tour isn't your thing though then that's ok as they also feature a beautiful tasting bar and, for those with a keen desire to keep fit, they run weekly Gin Yoga classes.
Distillery Three: Archie Rose Distilling Co.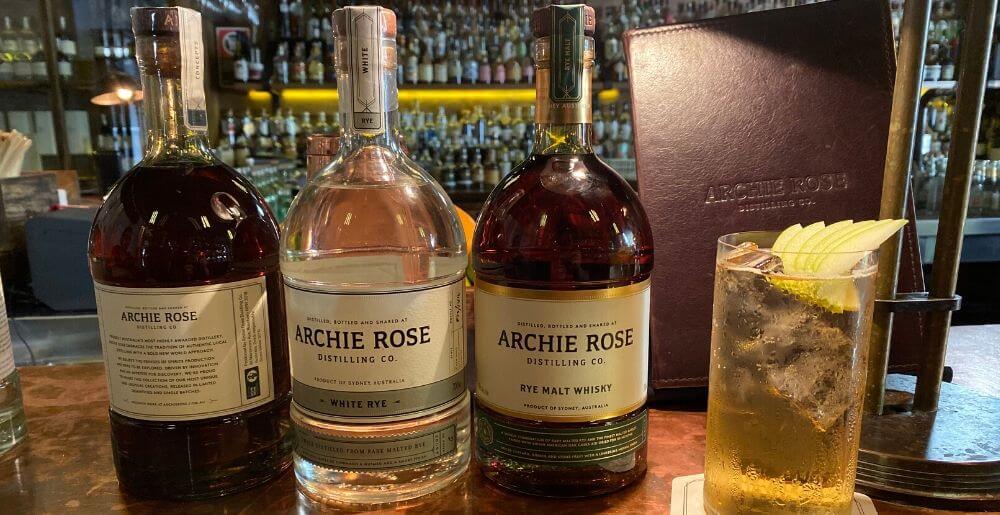 Alongside Manly Spirits and others, the Archie Rose Distilling Co was one of the first businesses in the liquor industry to switch to producing hand sanitiser during the recent Covid-19 crisis, highlighting their flair for innovation.

Now that we're once again able to socialise, we encourage you to make your way to their distillery and bar in Roseberry, which is conveniently located near to the locally famous Grounds of Alexandria food precinct.

We've sampled a number of their spirits, including their award-winning Rye Malt Whisky, and were fortunate enough to receive a short, quick tour of their distillery just before everything closed down in March.

Alongside their whisky, we also recommend that you sample their range of gin and vodka products as many of them number as some of the most awarded bottles of spirits made in Sydney.
Distillery Four: Brix Distillers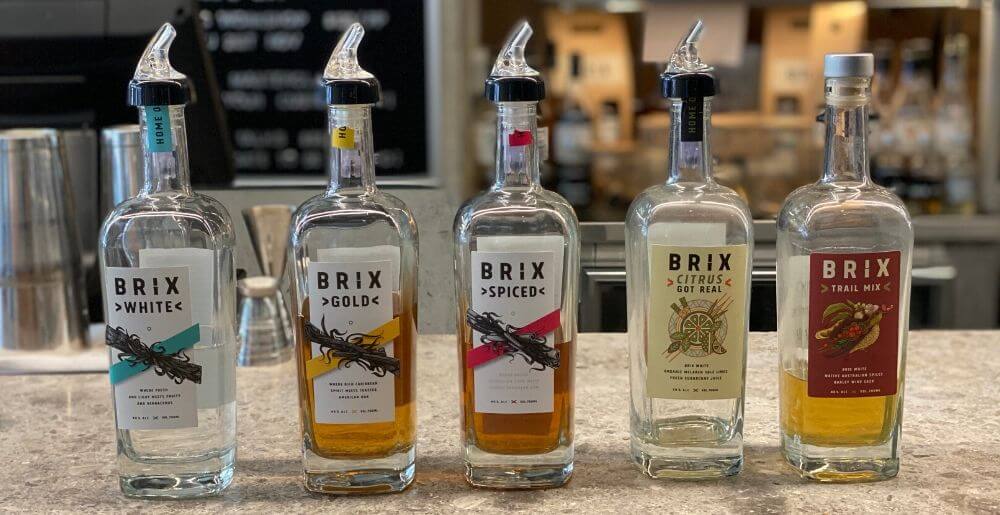 One of the first places we visited and the most recent addition to the Sydney distillery scene featured on this list, Brix Distillers is a fast-growing operation based in Surry Hills, a short distance from Central Station.

Currently, they focus their efforts entirely upon making the best bottles of Sydney craft rum that they can, which has resulted in an array of unique rum-based liqueurs as well as premium craft spirits making their way onto bottle shop shelves.

As restrictions are cautiously being reduced it is highly recommended that you visit their distillery and bar, especially if you're looking to organise a small special event or work function, as they offer various unique tasting and tour packages that includes the chance to age and spice your own bottles of rum.

For those who prefer enjoying their spirits in cocktail format, however, we encourage you to consider their selection of pre-mixed and bottled takeaway cocktails, which combines various bottles of their aged and unaged rum products together to bring the bar experience into your home.