If you're someone who regularly keeps up-to-date with drinks trends overtaking the United States, the recent appearance of a host of alcoholic or hard seltzer brands in Australia should come as no surprise.

Although they are only a recent phenomenon, hard seltzers are continuing to prove enduringly popular amongst the increasingly more health conscious citizens of America and now the rest of the world.

To prove this point, sales for these types of beverages last year in the United States alone reached a combined $1.2 billion, with the category slated by experts to rake in $2.5 billion by 2021.

Not only are sales skyrocketing, most of the big players in the drinks industry in America, including Coors, Budweiser, and even Corona, are looking to launch their own versions at some point this year, signifying just how serious this latest trend has become.

For all of its success in America, however, hard seltzers have only just started to enter into the Australian drinks marketplace, with many new as well as established players in the industry looking to get in on the action.

Whilst we can't yet be sure of whether or not the segment will prove to be as big of a hit here as it is proving to be in America, many of you may fairly be asking what actually are hard seltzers, why are they so popular, and who exactly is producing and selling them here in Australia?

In this article, we examine all of these questions and give you the rundown on what are some of our favourite brands to look for when browsing in Sydney.
What Are Hard Seltzers and Why Are They So Popular?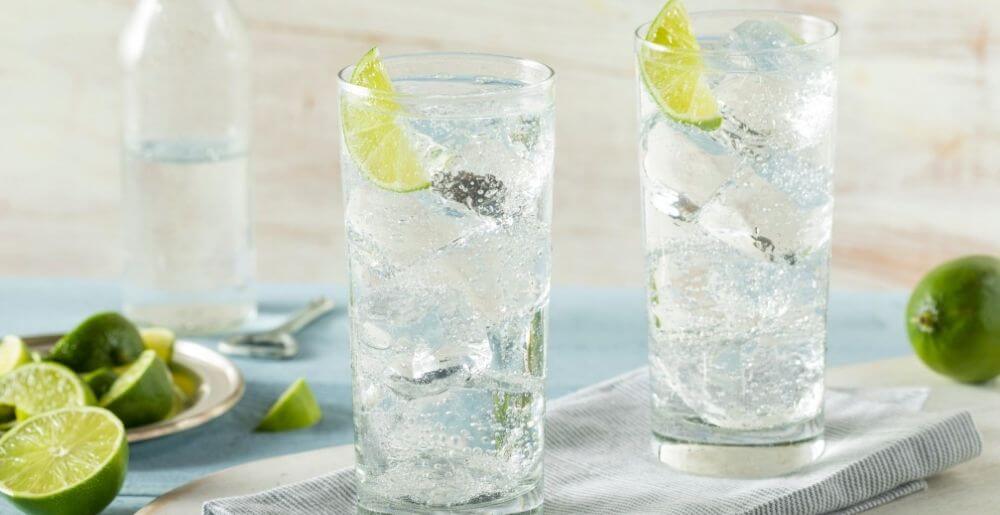 If you're anything like me then you probably aren't even sure of what a regular seltzer is.

Prior to learning about hard seltzers, I always referred to carbonated water as just sparkling water, with anything that was flavoured simply being called flavoured sparkling water, soft drink, or tonic water.

In order to help you understand what hard seltzers are, let's first get a grip on what constitutes a regular, non-alcoholic version.

Put simply, a seltzer is literally just carbonated water, with the key point of difference between it and soda water, for example, being that it doesn't contain any other additives or minerals, keeping it more natural.

For those who would like to develop more of an understanding on what the definitions are for each of the other types of carbonated water mentioned previously, including how they differ from each other, I suggest that you check out this piece by Healthline, which goes into further depth on the matter.

Following on from the definition of what a regular seltzer is, a hard seltzer is carbonated water that has been spiked with or brewed (produced) to contain alcohol.

Like regular versions of the drink, hard seltzers are often produced to include various natural flavourings, most often fruits, in order to make them more flavoursome, with the most obvious upside of this being that they're incredibly low in both calories and sugar.

Not only are they often better for your waistline, many producers of hard seltzers like to use rice, sugar cane, or corn as the base for their drink, making them gluten free, helping to explain why they're so popular.

As you can see, these are relatively simple beverages that are incredibly easy to produce and sell to a more health-conscious consumer, effectively guaranteeing their insatiable appetite for growth both in the United States and perhaps here in Australia.
Who Produces Hard Seltzers in Australia?
Now that we've sorted out what hard seltzers are and why they're so popular, let's move on to who are four of the major players in the industry that we think that you should look out for in Australia.
Brand One: Fellr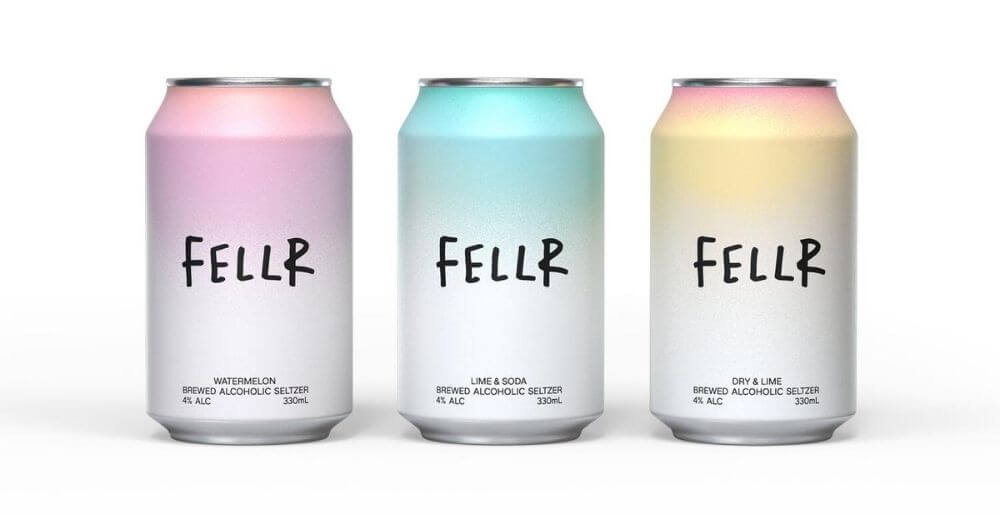 Having kept a close watch on the emerging trends within the drinks space in Australia, the two co-founders of Fellr decided, in early 2020, that the time was right to launch their very own line of alcoholic seltzer products.

Based in Sydney, the brand has seen a meteoric rise, with two of their core products now being sold on the shelves of two of the biggest liquor retailers in the country, namely BWS and Dan Murphy's, as well as throughout numerous smaller chains and independents.

Some of the biggest selling points of the brand include that their products are all gluten free, vegan friendly, contain less than 1 gram of natural sugar, and are also only 25 calories per serve.

In terms of taste, we've so far only tried their Fellr Dry & Lime, which we found to be pleasantly refreshing and flavoursome, and reminiscent of a non-sugary and less fattening Canadian Club & Dry.
Brand Two: Quincy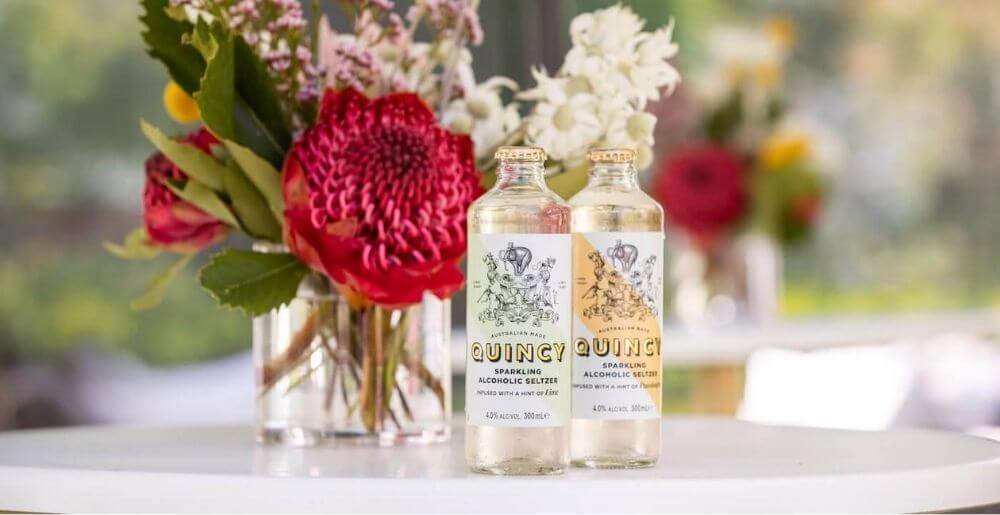 Produced by Australian brewing giant Lion, Quincy was the first-of-its-kind hard seltzer brand to grace our shores when it arrived in late 2019, and, just like Fellr, is completely Australian-made.

Their products are also naturally flavoured, gluten free, and very low in both calories and sugar, which ties in closely with what the category is all about.

Made with rice, the two flavours that are currently available include lime or passionfruit, although we can expect to find others making an appearance soon, assuming the category does as well as many predict.

Though we've not yet tried them ourselves, they're stated as tasting dry and refreshing, with subtle fruit flavours present within a product that is decidedly unsweetened.
Brand Three: Good Tides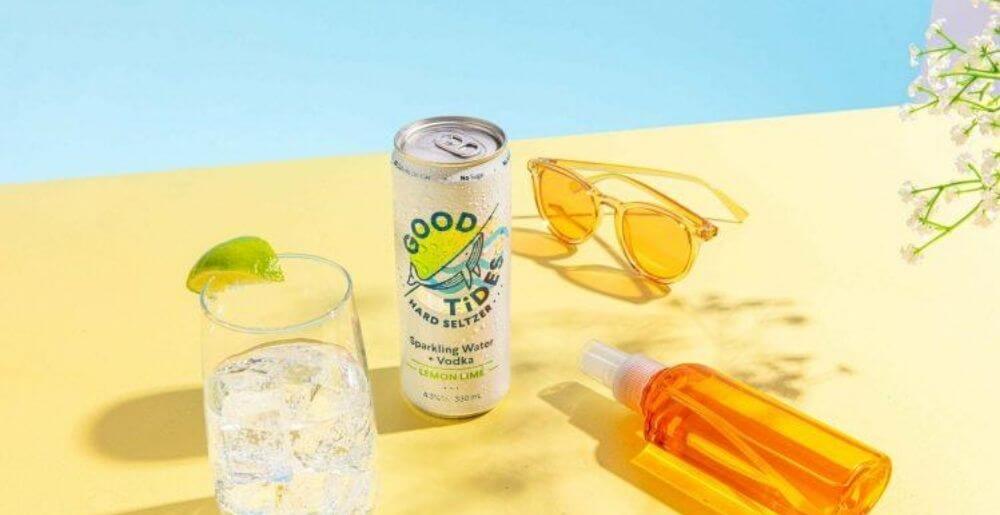 The child of one of the biggest beverage companies in the world, Asahi Premium Beverages, Good Tides is the first vodka-based hard seltzer available within Australia.

Refreshingly simple, they are made to contain no artificial sweeteners and no sugar, and are only 85 calories per can.

Though they were not the first hard seltzer product to enter the market, the team behind them aim to make it the market leader, with the current range of Good Tides products, lemon lime, and raspberry, being available in most of the large and small liquor retail outlets in the country.

Those trying it can expect a carbonated beverage with no sweetness and only a hint of natural fruit flavour, making it easy to imagine consuming them when the weather is hot and you're craving something thirst-quenching and non-sugary.
Brand Four: Wildspirit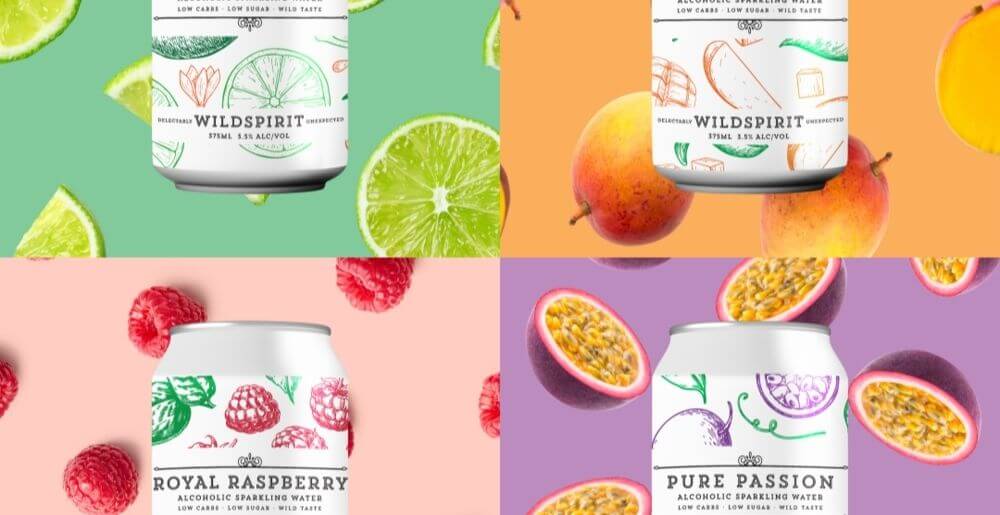 The final brand we've chosen to feature in this article is Wildspirit, which is a gluten free, low sugar, naturally flavoured, and low calorie alcoholic sparkling water produced by the Sydney-based Australian distillery Wildspirit Distilling Co.

Coming in at around 3.5% alcohol, we've sampled two of their products, including the Royal Raspberry and the Pure Passion, both of which we found to taste and finish dry and unsweetened.

Although we've spotted the two previously mentioned products on the shelves at our local BWS, we've not yet found their products listed on either the BWS or Dan Murphy's websites, at least at the time of this article being written.

Considering that both Wildspirit and Fellr are the two locally made, craft, and fully independent options mentioned in this piece, we think it's definitely worth keeping an eye out for their products when visiting your local.