We in Sydney are blessed to have access to some of the nicest rums in the world courtesy of our nation's strong rum-producing history and our enduring love for its sweet delights.

Distilleries big and small the world over are dipping their toes into rum production, with the spirit recently looking set to overtake vodka in sales for this year.

We're strong advocates of the belief that drinking rum shouldn't be solely reserved for when you're looking to order a tropical-themed cocktail, with it being one of the most interesting and diverse categories of spirits available for purchase at prices that are often far more reasonable than many other categories of aged spirits.

With this in mind, we've made exploring the category even easier by putting together our guide to the best rums available for purchase for those living in Sydney.

This list serves as the perfect starting point when you're about to make your first rum purchase.

If you want to increase your knowledge on rum first, including discovering how it's made, what the different styles of it are, how it tastes, and how it matches with food, we encourage you to check out our beginners guide to rum here.

Please note that all of the recommendations found below are in no particular order of importance or ranking and that all dollar values shown are in Australian Dollar amounts, which can vary between individual stockists. Ready? Let's begin!
Bottle One: Brix Spiced ($87*)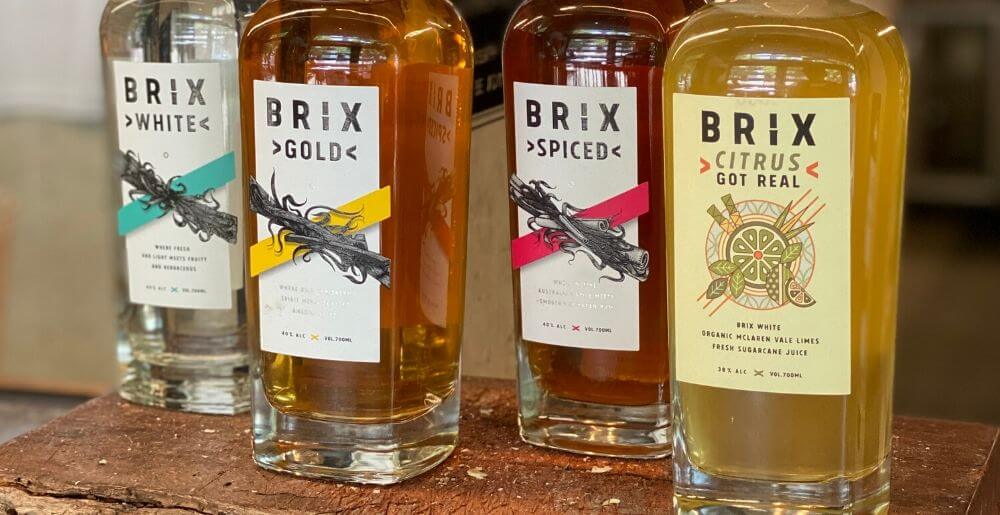 Having only launched in 2018, the Brix Distilling Co has hit the ground running doing incredible things in the world of rum.

Their bottle of Brix White, for example, recently secured its place in the World Rum Awards as the World's Best Unaged Pot Still Rum, showcasing just how successful they've been.

In addition to this, we'd also like to make special mention of a unique surprise that they've recently concocted for us in the form of a new RTD made in collaboration with the Mad Hatter Beverage Co, a Grapefruit & Peach Spritz made with their Brix White, which is a sure fire way to keep you feeling like it's summer all winter long.

Putting their more recent accolades aside for a moment though, our favourite bottle of rum from them, and the one that we think you should acquaint yourselves with first, is their bottle of Brix Spiced.

Unlike so many other bottles of spiced rum on the market, this one is not overly sweet in its taste, with a distinct hit of citrus and macadamia nut keeping it pleasantly refreshing and just incredible as a summer dark spirit pleaser.

Be sure to check out their incredible range of rum-based liqueurs as well and read our recent article on the Top Distilleries to Visit in Sydney in 2020 to discover what else is happening in the world of spirits in Sydney.
Bottle Two: Diplomático Reserva Exclusiva ($108*)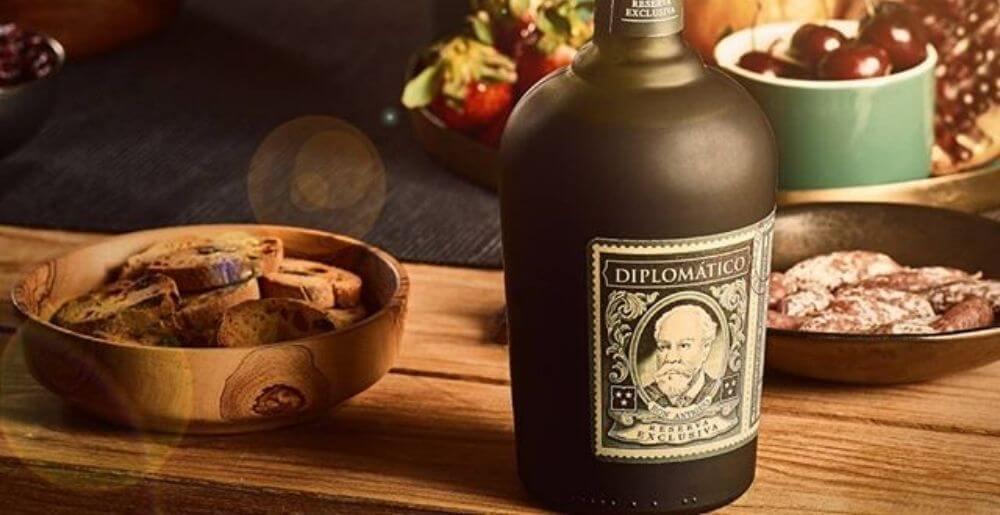 This special aged rum from Venezuela tastes as rich as the history of the country where it comes from.

From their base at the foot of the Andes Mountain Ranges that cut through Venezuela, this family-owned distillery produces a range of premium rums that can satisfy a host of palates and taste preferences.

Similar to Brix, the Ron Diplomático distillery team and their products have won numerous awards over the years in the world of spirits and deserve rightful praise for having recently announced their continued commitment to the environment through their waste management and clean energy programs.

Though we could easily mention all of their products on this list, the one that we've chosen to give singular attention to is one of our personal favourites, their flagship bottle of Diplomático Reserva Exclusiva.

Available at most large retailers across the country, this unique aged rum is made with blends of stocks that are up to 12 years old, which gives it an uncompromising depth of flavour and complexity.

When tasting this rum, we found it to be incredibly sweet, rich, and almost syrupy in its taste, with strong flavours of butterscotch and brown sugar making their way across our taste buds in a rum that has a very long and warming finish.

This rum is made to be drunk neat and enjoyed in good company thanks to its incredible smoothness and high price-point, which is oh so worth it.
Bottle Three: Gosling's Black Seal Rum ($65*)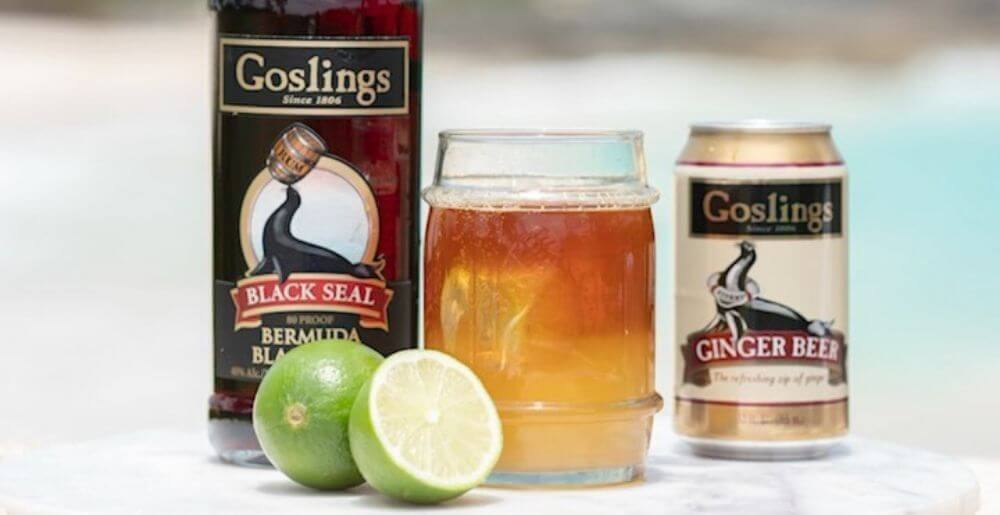 Possessing an incredibly long history that dates back to the year 1807, Gosling's has been successfully producing exquisitely flavoured rums from their base on the island of Bermuda in the Caribbean for a very long time.

Just as is the case atDiplomático, Gosling's is an entrepreneurial family run affair, with successive family members taking over the business since its inception in the early 1800s.

Today, you can find bottles of Gosling's rum being sold right across the world, highlighting just how effective the family has been at running their business.

Unfortunately for us in Australia, it's quite difficult to find bottles from their extended range in stockists but we're still lucky enough to be able to fairly easily get our hands on one of their best entry level rums the Black Seal Rum.

This rum is an incredibly unique addition to this list as it is the first and only black rum to be featured. As you might expect from the name, the liquid inside the bottle is intensely dark and rich looking, with its aroma being equally as strong and intimidating.

Upon tasting it, we found this rum to be surprisingly easy-drinking and smooth, without the overwhelming character of sweetness that is such a common feature of the dark rum style.

Flavourwise, we picked up a distinct note of black liquorice and subtle vanilla, making for a drink that would likely be perfect for consumption in a popular rum cocktail, such as the Dark N Stormy, which usually calls for a typical bottle of gold or spiced rum.

On top of its appearance, this rum is markedly cheaper to purchase than many of the other bottles mentioned on this list, making it a perfect way to ease yourself into the world of dark rums without breaking the bank.
Bottle Four: Stolen White Rum ($50*)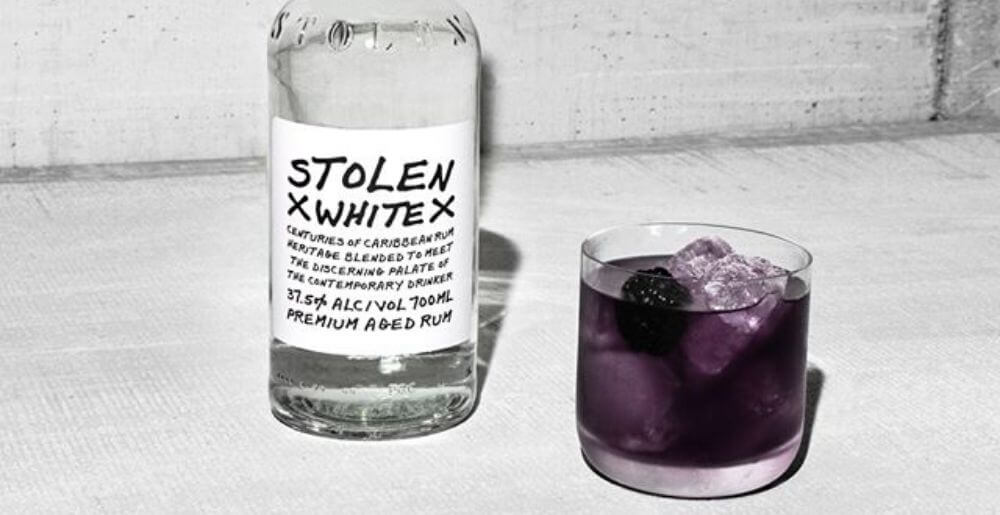 With a name that so perfectly correlates to the history of rum as being one shrouded in tales of pirates and thievery, Stolen Spirits is a fairly new rum brand headquartered in New Zealand who sources their rums from the Caribbean island of Trinidad.

The brand is perhaps most well known for their foray into the spiced rum market in 2016 when they revolutionised the rum market here in Australia by launching their now-famous spin on traditional spiced rum, their bottle of Stolen Smoked Rum.

Entering the category at a time and a place when consumers were all too familiar with excessively sweet spiced rum brands such as Captain Morgan, they paved the way for others in the rum category here in Australia and internationally to experiment with how they choose to flavour their spirits.

Getting a mention here, however, is their bottle of Stolen White Rum, which is by far the cheapest bottle featured on this list.

The spirit, available for purchase fairly easily online and at some in-store locations, was entered into the San Francisco World Spirits Competition in 2010 despite the fact that it had only been on the market for three weeks, where it won a bronze medal.

When it comes to taste, this rum is quite vegetal and grassy in its flavour, with it being only moderately sweet and fruity in its character.

Due to its spicy and cocoa-scented finish, this rum would do wonderfully well in a fresh rum cocktail or even hold up on its own when drunk neat.